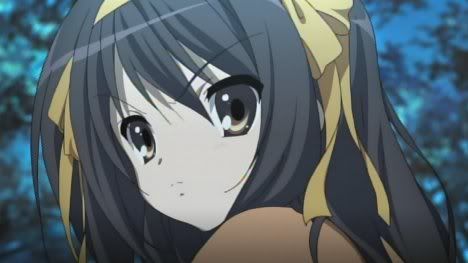 Finally the long awaited second season of The Melancholy of Suzumiya Haruhi has begun, "Bamboo Leaf Rhapsody" episode.
What remains of Haruhi fandom has exploded, and 2nd chapter entered into meltdown mode with hundreds of posts a minute.
You can see something of the episode below:


Well Kyon sleep on someone lap, who is that ?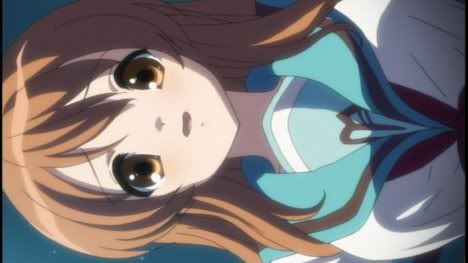 It's Mikuru Chan~

Now that's a quick reaction 😛

The future Mikuru has come again

and yet she's poking herself 😛
The repeated leaks of broadcast schedules seem almost almost too convenient… Quite possibly a deliberate effort.
All that remains to be seen is whether the marketing debacle (or "innovative viral marketing strategy", as Kadokawa will doubtless like to think of it) succeeds in recouping something of the huge popularity the series once enjoyed now that the age has apparently shifted to K-ON!
And here's the new ending song