Botanical Garden Links FarmVille 🙂 The botanical garden is here ! build this beautiful greenhouse with parts from your friends, then use it to decorate your farm !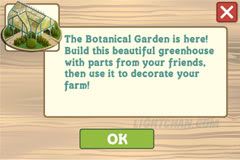 you can purchase botanical garden with 50 farm cash or build it from the botanical garden frame (5000 coins)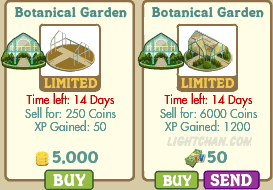 It's limited for 14 days only so you must be fast ! there are 5 materials you will need :
irrigation pipe, green beam, glass sheet, white trellis and floral bracket.
you can purchase it on farmville market for 1 fv cash or asked the material parts from your friends on the gift tab.
here are the botanical garden parts links :
irrigation pipe link
green beam link
glass sheet link
white trellis link
floral bracket link
send the botanical garden parts for your friends ! hurry it's limited for 14 days only 😀
Incoming search terms for the article:
farmville garden links
farmville botanical garden links
botanical garden farmville
farmville botanical garden
botanical garden links
botanical garden links farmville
farmville green beam
farmville garden link
farmville irrigation pipe link
farmville botanical garden parts