Finish 6 new cafe world 4x cooking station goals, because this item allows you to drag 4 stoves in one Cooking Station. This will save space and you can click it once to serve! pluns, unlock an eggy-themed dish !


siggy won an atomic egg award for his kitchen inventions, and he'd like you to cook the awards banquet on his new invention !
list of requirements and rewards for these quest :
part 1 : 4x cooking station goal
– place your cooking station
– serve chips and guacamole 7 times
– ask for 4 seating chars
part 2 : i can fix that goal
– serve pita and dolmas 15 times
– ask for 7 handwritten jokes
– have 6 gas pipes
part 3 : elbow grease goal
– serve 30 savory stuffed turkey
– ask for 8 copper coils
– ask for 6 multi-tools
part 4 : kitchen support goal
– serve 35 voodoo chicken salad
– ask for 8 rust-proof bolts
– have 10 steel panels
part 5 : eggy for all goal
– serve gem cake 50 times
– ask for 9 atomic eggs
– ask for 8 wonderous bread
reward : eggy award
part 6 : it's alive goal
– finish building the cooking station
– cook with the cooking station 3 times
– ask for 12 quark cheese
reward : eggy in a basket recipe
Now you can drag 4 stoves into the Cooking Station!
You will see the stoves you have stored in the Cooking Station below, so you can drag them out later, if you'd like.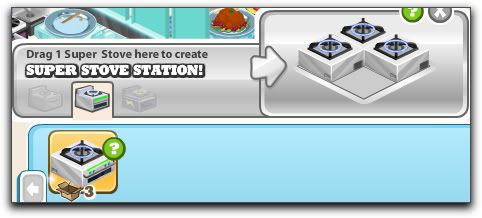 Choose a new look for your new Cooking Station!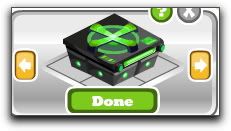 Incoming search terms for the article:
cafe world cooking station
cafe world 4x cooking station
cafe world i can fix that
eggy for all cafè world
cooking station cafe world
café world eggy for all
4x cooking station cafe world
cafe world i can fix that goals
I can fix that cafe world
cafe world cooking station goals