Cafe World A Fire-Cracking Feast Catering Order ! Cater the Li family's chinese new year dinner !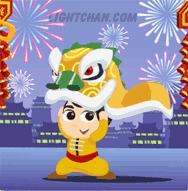 a fire cracking feast cafe world
The Year of the Rabbit is almost here! Celebrate the Chinese New Year with a special fire-cracking catering order and earn a Lucky Rabbit Waiter for your Cafe!
a fire cracking feast catering order :
serve white radish cake 100 times
serve crackling pecking duck 40 times
serve kung pao stir fry 55 times
collect 5 new year fireworks
collect 5 new year drums
collect 5 new year lanterns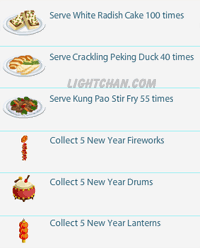 you can finish this catering order in 5 days to get 3 star rewards :
12 catering points + 3150 CP + 70875 coins + lucky rabbit waiter decoration
cafe world lucky rabbit waiter

my tips :
the dishes ready to served in
– white radish cake : 1 day
– crackling peking duck : 18 hours
– kung pao stir fry : 4 hours
and for cafe world new year firework, drum and lantern you must ask your friends to get it 🙂
Incoming search terms for the article:
cafe world fire cracking feast
fire cracking feast cafe world
cafe world a fire cracking feast
a fire cracking feast cafe world
special fire-cracking catering order
fire cracking feast
cafe world a fire-cracking feast
A fire cracking feast
a fire-cracking feast cafe world
a fire crackling feast cafe world