Cafe World Baby Shower Catering Order ! cater a delicious meal for a baby shower !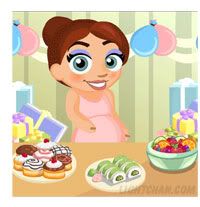 baby shower on cafe world
this catering mission will takes 3 days limit for 3 stars and the reward you earn for 3 stars : finger sandwiches recipe, remember that you can add crew members to finish your catering orders faster !
baby shower catering order :
serve angel fruit cake 113 times
serve bbq chicken 138 times
serve creme fraice caviar 75 times
collect 10 bottles
collect 10 pacifiers
collect 5 rattles
3 star rewards : 12 catering points + 7560 CP + 113400 cafe coins + finger sandwiches
2 star rewards : 8 catering points + 5400 CP + 81000 cafe coins
1 star rewards : 4 catering points + 3240 CP + 48600 cafe coins
my tips :
angel fruit cake ready in 8 hours
bbq chicken ready in 5 hours
creme fraiche caviar ready in 30 mins
and for cafe world bottle, pacifier and rattle you can ask your friends
Incoming search terms for the article:
cafe world baby shower
baby shower cafe world
baby shower
cafe world baby shower catering order
cafe world CATERING BABY SHOWER
cafe world baby shower catering
baby shower catering cafe world
cafe world baby shower order
baby shower catering
cafe world baby shower mission