Buck is back with cafe world carnival 7x ultra stove goals ! start place and add the burners to complete your new stove 🙂

carnival 7x 50% ultra stove !
get your new carnival 7x stove ! let the celebrations begin with buck's dazzling new 7x stove !
feel the burn ! upgrade your carnival stove to cook 7 times as many dishes !
earn extra rewards ! build the carnival float to earn dishes, spices and the carnival beads 4x ultra stove !
collect these parts to build carnival float :
– wood planks
– hammer
– nails
– rolls of cloth
– paint rollers
– pink paint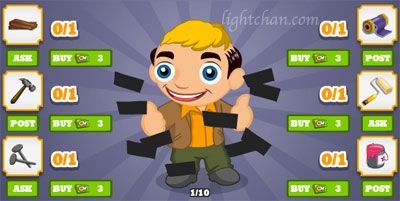 the rewards you can get for the carnival float are :
– king cake
– cajun crawfish
– toasted ocean gumbo
– carnival beads 4x ultra stove
carnival stove gid :
11852 Carnival Metal Plates
11853 Carnival Coils
11854 Carnival Bolts
11855 Carnival Burners
11856 Carnival Wiring
11857 Carnival Gas Pipes
11858 Carnival Drip Pans
11859 Carnival Tubes
11860 Carnival Circuits
11861 Carnival Hot Plates
11862 Carnival Displays
11863 Carnival Control Knobs
11864 Carnival Handles
11865 Carnival Thermostats
11866 Carnival Motors
11867 Carnival Switches
11868 Carnival Master Knobs
11869 Ultra Elements