The newest Cafe World Cater the Gaelic Games catering order is out now, and the numbers are crazy !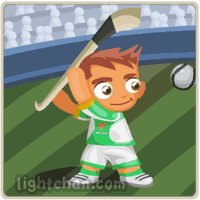 In honor of st. patrick's day, a tournament of gaelic games is being held. Cater the event with traditional irish dishes.
prepare a dinner as magical as st. patrick's day itself ! earn 3 starts and they'll reward you with the recipe for gaelic boxty. Recruit your friends to help out !
The requirements are :
999 Snowflake Cakes (6 hours)
799 Irish Breakfast (12 hours)
699 Apple Bramble Cake (14 hours)
collect 15 hurley stick
collect 12 irish jersey
collect 10 silotar
A total of 37 items to ask for
catering mission

The time is 3 days for 3 stars rewards :
15 catering points
7500 cafe points
200,000 coins
gaelic boxty recipe
Tips :
you buy Irish Breakfast from the Gift Shop for 120 green clovers.
The Apple Bramble Cake recipe is a limited time dish that can be unlocked by picking a pot of gold in the St. Patrick's 2012 goals.
When you hover over the dish, it is listed as Irish, but when you click the Irish section, the dish is not there. The only way I could find it was to "View All" in the cookbook. Perhaps the dish will get placed in the "
Incoming search terms for the article:
cater the gaelic games
cafe world apple bramble
apple bramble cake cafe world