Capture the public's imagination with a great infomercial in cafe world cater the gold infomercial catering order !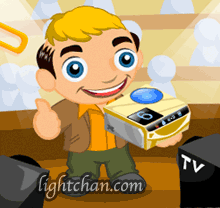 Earn 3 stars and you will unlock the recipe for scotch broth, recruit your friends to help out !
Buck Bradshaw is filming an infomercial for the gold ultra stove ! Cater a fantastic feast for the audience an crew !
cater the gold infomercial catering order :
serve baklava 999 times
serve cassava cake 899 times
serve spicy devil eggs 799 times
collect 15 gold director chair
collect 15 gold spotlight
collect 12 gold audience pass
catering mission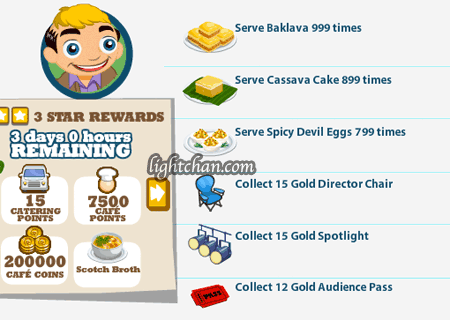 3 star rewards (3 days) :
15 catering points
7500 cafe points
200000 cafe coins
scotch broth