Help make the trade show a smashing success in cafe world cater the gold trade show!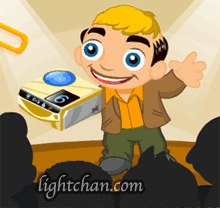 Earn 3 stars and you will unlock the recipe for oatmeal bannocks recruit your friends to help out !
Buck Bradshaw is unveiling the gold ultra stove at the annual cafe world trade show ! Cook up tasty treats to delight potential buyers !
cater the gold trade show catering order :
– serve caramel apples 999 times
– serve basil finger sandwiches 799 times
– serve apple bramble cake 799 times
– collect 15 gold microphone
– collect 15 gold website
– collect 12 gold dvd
catering campaign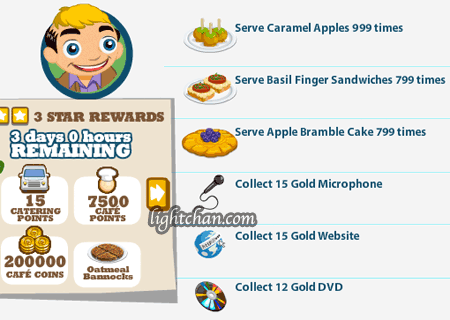 3 star rewards :
15 catering points
7500 cafe points
200000 cafe coins
oatmeal bannocks