Cafe World Dog Show Dinner Catering Order ! Don't forget your canine customers!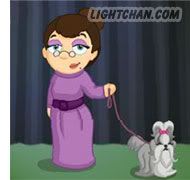 The Dog Show is in town, and these preening pooches (and their owners) deserve a blue-ribbon meal! Cater the event and earn 3-stars to win a hush puppies recipe that's Best in Show!
dog show dinner catering mission (16 crew members)
– serve smoked salmon latkes 216 times
– serve shu mai dumplings 308 times
– serve ginger plum pork chips 35 times
– collect 22 fancy dog biscuts
– collect 22 gourmet dog chow
cater the annual dog show with a blue-ribbon spread ! don't let the dogs have all the fun ! the show is your time to shine, so gather your friends to score a 3-star rating and earn a hush puppies recipe !
3 days (3 stars) reward :
12 catering points + 6300 CP + 75000 coins + hush puppies
the stat for cafe world hush puppies :
cook time : 30 minutes
buy : 1300 coins
servings : 175
dish earns :
1750 total – 10 per serving
23 cafe points
Incoming search terms for the article:
cafe world dog show dinner
cafe world dog show
dog show dinner cafe world
cafe world dog
cafe world hush puppies
dog show cafe world
cafe world dog show catering
Dog Show Dinner