Cafe World Mafia Wars Lightning Super Stove ! a new cross promotion between mafia wars and cafe world, with a reward a mafia wars lightning stove 🙂


get a free mafia wars lightning stove in cafe world
a new mafia wars lightning stove that worth 35 cafe cash ! you will see this icon on the left side on your cafe world today, click on it and follow the instructions on another pop up :
want the new mafia wars lightning super stove ?
cook your dishes 10% faster and get 1-click cooking all the time !
level up 2 levels in mafia wars and it's yours !
you must click play mafia wars button to go to mafia wars

you will see this pop up in mafia wars :
welcome to mafia wars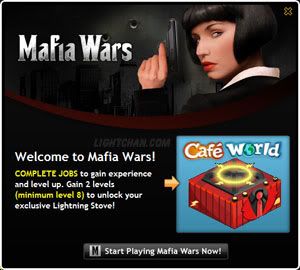 Complete jobs to gain experience and level up. Gain 2 levels (minimum level 8) to unlock your exclusive lightning stove !
after you level up twice you will get this pop up :
awesome !


Congratulations ! you have unlocked the exclusive lightning stove ! Click below to claim it
click return to cafe world button
but a bad news for me 🙁 i don't get any extra x1 on the mafia wars lightning stove…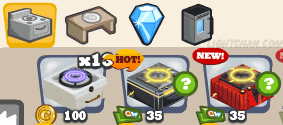 i don't know why but i will try to level up once in mafia wars.. who knows it will work, anyone with a problem like this ?
Incoming search terms for the article:
mafia wars lightning stove
mafia wars lightning super stove
cafe world mafia wars stove
mafia wars stove
cafe world mafia stove
lightning stove mafia wars
mafia wars super stove