Help joe and lisa plan a very merry holiday at home with cafe world naughty and nice goals to win winter dishes, decor and stoves !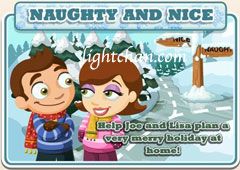 Winter Wonders ! Plant the perfect holiday at home and Finish the first 6 days to win a 5x mega stove, finish the event to win a 5x ultra stove !
Goal : Winter Wishes
ask for for 6 Holiday Planners
serve 18 random dishes
serve 18 random dishes
This almost the season ! Joe and lisa are making grand plans for a festive snowy season !

naughty and nice quest gid :
10447 Holiday Planners
10448 LED Lights
10449 Pin Up Schedules
10450 Fruit Salads
10451 Holiday Ingredients
10452 Measuring Spoons
10453 Recipe Books
10454 Pine Cones
10455 Sugar Substitutes
10456 Eggnog Coffees
10457 Christmas Puddings
10458 Décor Storage Boxes
10459 Budget Sheets
10460 Holiday Candles
10461 Handmade Ornaments
10462 Holiday Lights
10463 Tree Centerpieces
10464 Poinsettia Plants
10465 eCards
10466 Gift Ribbons
10467 Reindeer Décor
10468 Antler Hats
10469 Wrapping Papers
10470 Children's Books
10471 Elf Outfits
10472 Santa Hats
10473 Snowflakes
Hectic holidays ! cater to win dishes, decor and 5x mega stoves ! build to win 2 6x mega stoves !
catering order :
cater fun activities
cater quiet moments
buildable :
snow couple
nativity scene
Incoming search terms for the article:
cafe world naughty and nice
cafe world the naught and nice goals all you need to know
cafe world naughty and nice goals