Cafe World Party At The Ski Lodge Catering Order ! your meal will warm up the alpine ski slopes !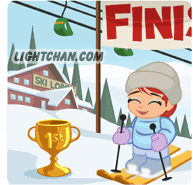 party at the ski lodge in cafe world
invite your friends to the ski slopes ! your cafe friends can pitch in with the cooking and help you earn your special three-star reward !
finish this catering order in 3 days to get 3 star rewards :
12 catering points + 3200 CP + 70000 coins + cafe world cheese fondue
party at the ski lodge catering order
serve homestyle pot roast 50 times
serve belgian waffles 50 times
serve powdered french toast 50 times
collect 5 fondue forks
collect 5 fondue cheeses
collect 5 fondue bowls
tips :
homestyle pot roast ready in 2 days
belgian waffles ready in 2 hours
powdered french toast ready in 20 minutes
for cafe world fondue fork, fondue cheese, and fondue bowl click ask to request these item from your friends 😀
Incoming search terms for the article:
cafe world party at the ski lodge
party at the ski lodge cafe world
party at the ski lodge
Cafe World Ski Lodge
cafe world ski lodge catering
party at ski lodge cafe world
ski lodge cafe world
cafe world ski
cafe world ski catering