Hiya Chefs! The sun is shining in Cafe World – what a wonderful day for a picnic! Complete the Picnic at the Park Catering Order to earn Cranberry Casserole for your Cookbook!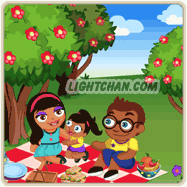 It's the season for eating outdoors!
Cater the spread for a huge family picnic ! You can't pic your family, buy you can pick your friends… to help cater this huge meal ! Cater the Family Picnic at the Park for a chance to unlock a sweet, fresh Cranberry Casserole recipe!
picnic in the park catering order
serve ranch beans 375 times – 15 minutes
serve red burrito 115 times – 5 hours
serve corned beef 115 times – 4 hours
collect 14 picnic blankets
collect 16 folding chairs
catering crew : 13
catering missions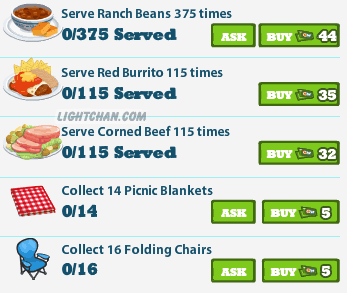 3 star rewards (5 days) :
10 catering points
3500 cafe points
75000 cafe coins
cranberry casserole
Incoming search terms for the article:
cafe world picnic at the park
picnic at the park cafe world
cafe world Cranberry Casserole
cafe world family picnic
cranberry casserole cafe world