Cafe World Pizza Oven Goals ! there are 3 pizza that you can unlock by completing the pizza goal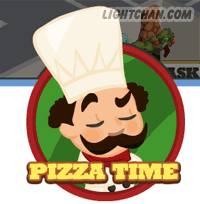 chef piero in cafe world
I'm chef piero. I'm in town for a few days, and i heard your cafe is the place to eat. If you have a pizza oven, we could trade recipes
here are the list of pizza oven goals in cafe world :
Part I : cafe world pie in the sky goal
Chef piero is famous for his pizza and he's just made a reservation for your cafe. Install a pizza oven and impress him with your skills !
– place your pizza oven
– serve 3 cheeseburger
– serve 3 Clubhouse sandwiches
hint : the pizza oven allows you to cook new speciality recipes ! build yours and start baking ! you could earn a chance to add your own pizza recipe to cafe world !
Part II : cafe world pizza preparation goal
Piero will be here soon and your pizza oven is still in pieces. Finish building your pizza oven and prepare for your guest's arrival
– complete building the cafe world pizza oven
– collect 3 cups of flour
– spice 3 neighbors
hint : ask your friends to pitch in and help build your pizza oven
Part III : cafe world pizza party goal
Piero wants a party atmosphere when he arrives at your cafe. Invite some friends and tell them to come hungry !
– get 5 party hats
– cook 5 pizza margheritas
– serve ginger ale 15 times
hint : using spice will reduce pizza cook time and get you through your goals even faster !
Part IV : cafe world the perfect slice goal
Piero has arrived ! Whip up a pizza masterpiece that'll make him sit up and take notice !
– cook pizza margherita 2 times
– collect 5 tomatoes
– collect 8 sausages
reward : cafe world sausage deep dish pizza
Part V : cafe world a second slice goal
Piero loved your pizza, and he's coming back tomorrow to try another slice ! Put together a new recipe that will surprise him
– cook sausage deep dish pizza 5 times
– collect 5 tomatoes
– collect 10 sticks of pepperoni
rewards : cafe world pepperoni pizza
Part VI : cafe world practice making pizza goal
Piero is so happy with your hospitality that he's willing to teach you his world-famous speciality pie, but you must master your pizzas first !
– cook pepperoni pizza 5 times
– cook sausage deep dish pizza 5 times
– cook pizza margherita 5 times
hint : use your spice cabinet ! some spices will speed up cooking time, or even instantly finish a dish !
Part VII : cafe world world famous pizza goal
Piero has agreed to teach you his famous recipe, but he needs the following ingredients :
– collect 12 sausages
– collect 12 mozzarellas
– cook sausage deep dish pizza 5 times
rewards : cafe world meat craver's pizza
Incoming search terms for the article:
cafe world pizza oven goals
cafe world pizza goals
pizza oven goals cafe world
cafe world pizza oven
cafe world pizza
pizza goals cafe world
pizza oven goals
pizza oven goals in cafe world
cafe world Goals
pizza oven cafe world