Do you see any new pop up before loading bar today in cafe world ? If you missed it you can see the picture below :

we will have a new equipment / functional item with a new character : cafe world serving susie
based on the picture, serving susie can serve all your dishes with just 1-click ! i think soon there will be a serving susie goals too 😛
and also will it buildable with some parts ? or we'll have to hire crews like sous chef station ? looking forward for this feature 🙂

Update for serving susie guide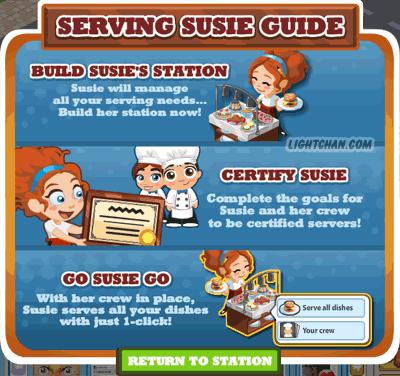 build susie's station
susie will manage all your serving needs… build her station now !


use cafe world serving susie gift links to send part faster
certify susie
complete the goals for susie and her crew to be certified servers !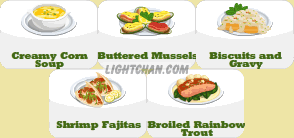 unlock 5 new dish on cafe world serving susie goals
hire food servers – 6 serving crew :
appetizer server
entree server
dessert server
salad server
soup server
bread server
go susie go
with her crew in place, susie serves all your dishes with just 1-click!
Incoming search terms for the article:
cafe world serving susie
serving susie cafe world
serving susie
cafe world susie
Cafe World Serving Susie Goals
cafe world serving suzie
susie cafe world
serving susie goals
cafeworld serving susie
serving susie goals cafe world