New feature coming to your cafe it's cafe world signature dish ! combine ingredients to invent your own custom dishes!

with this feature you can serve and master dishes that you create !
First place your dish master to hold your creations, you can see this on cafe world the dishmaster goals and complete it by collecting parts, then start using the item to unlock taste lab.
create the new dish on taste lab (see the guide for cafe world taste lab)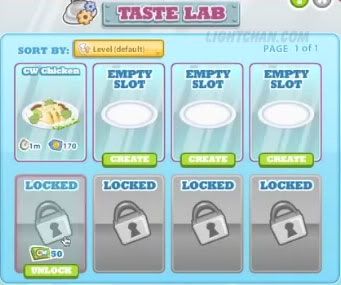 and after you finish the goals for your new dish on taste lab, you can upgrade to signature dish

upgrade to signature dish ?
Congratulations, 'amelia's spaghetti' is being upgraded to a signature dish. Upgrade now and start mastering your dishes!
upgrade & share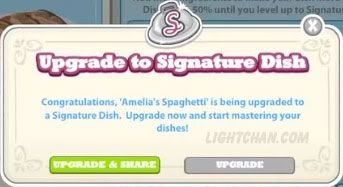 signature dishes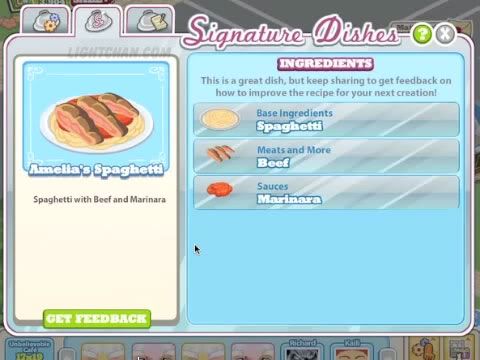 this is a great dish, but keep sharing to get feedback on how to improve the recipe for your next creation!
visit the marketplace to buy new ingredients


ingredient marketplace
buy new ingredients here and try them out in your taste lab dishes as you perfect your favorite recipes!
you can buy :
– base ingredients
– meats and more
– sauces
– herbs and spices
– premium
– side dish
delight the world with your signature dish !
Incoming search terms for the article:
cafe world signature dish
cafe world signature dishes
signature dish cafe world
cafe world taste lab
taste lab cafe world
cafe world upgrade signature dish
cafe world signature dish feedback
how to upgrade signature dish in cafe world
how do you upgrade a signature dish in cafe world
how to upgrade to signature dish in cafe world