Cafe World Spice All is here! When you click it, it will spice all your dishes at once! Siggy the Scientist will make sure the least expensive mix of spices are used to complete your dishes.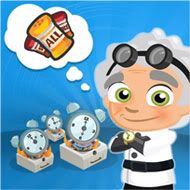 Want to be able to complete all your dishes with the click of a button? Wait no more!
you can now spice all of your stoves from any stove with just 1-click! burn through all of those goals in a jiffy! you can click any stove when you cook food and you'll see this options :


but please note that you CAN'T choose the spices, siggy will choose it for you
here's some comments from cafe world forum about the new feature :
kamiko60
I just used the spice all a couple of times, and saved time. it uses the least amount of spices possible. when you first click on a stove, you get the option to spice all or get spices. getting spices lets you choose the individual spices, not the spice all. spice all isnt for power pepper or super salt.
Death Motif
My problem with this new feature is that you can't select what spice you want to use first. It appears to only be set to spice instant thyme only. When I select Pepper, I still have to click on each stove individually.
acwakip
LOL, I tried it and wouldn't you know that it used all of my instant thyme! Yeah, won't be making that mistake again!
Dan247
Are they kidding? This seems a great way to accidentally waste your spices. I have NEVER wanted to spice all my stoves at once. Furthermore, I don't trust CW to pick the best spices. There have been times when it wanted me to use an Instant spice on a dish with 10 hours when I had twelve hours spice in my rack.
Is there any way to block this?
and yeah i don't like this feature at all, what about you guys ?
Incoming search terms for the article:
cafe world spice all
spice all cafe world