Car Crooks! Crooks are stealing cars Downtown in cityville law and order goal! Build a Downtown Police Station and put them behind bars and get a reward!

you need to finish the building to ask for coffee and capture shift stanley with officers, let's take a look on the mission requirements :
GOAL: CATCH THE CAR CROOKS
– Place & Build a Downtown Police Station
– Collect Coffee Cups from friends
– Put Stick Shift Stanley behind bars
reward : 200,000 coins
quest tips :
downtown police station material links :


police desk link – police hat link – police helmet link – police radio link – police glasses link
Once you have completed your Downtown Police Station you will receive your friends as police officers in your City on patrol waiting for premium bandits.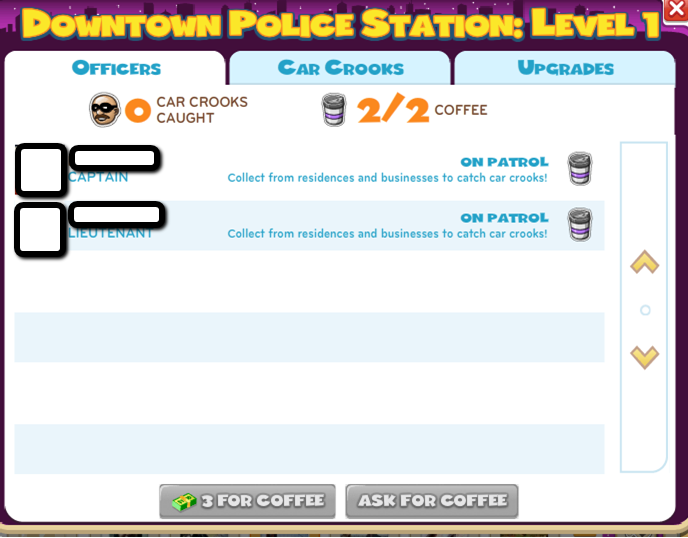 Make sure that you have enough Police Officers on duty to catch them and they are not sleeping! To keep them awake make sure to feed your police officers Coffee. You can request more coffee by posting a feed or purchasing Coffee for City Cash.
Once you have enough officers on duty to catch your crooks, collect from your regular and premium businesses and residences for a chance to find a crook stealing a car!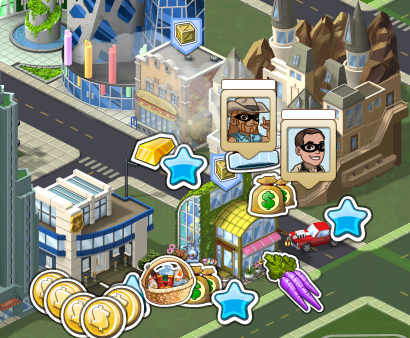 After you find a crook in your City click on them for your Police to capture them.
Once the police capture your crook you will receive a pop up stating your progress and reward.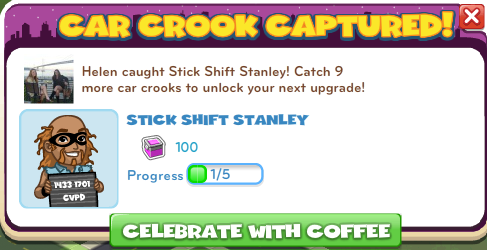 Incoming search terms for the article:
cityville law and order
put stick shift stanley behind bars
law and order cityville