Play Ellie the horror escape room game ! This android game is super-creepy and so much fun, if you can't pass the puzzle just see ellie help me out please walkthrough and know how to pass it soon 🙂

your mission is to help ellie find a way out from the room she is trapped in by locate and use items that solve puzzles which lead to her escape ! if you love murder room then you will love this game too 😀
here's ellie solution :
get the coins from the floor near the desk
examine the desk until it display message "i'll try pulling the drawers"
change viewpoint by tapping the camera icon on the upper right corner
get the student handbook
examine the letter on the desk
remember the number 430 530 (This number changes with each play)
first puzzle :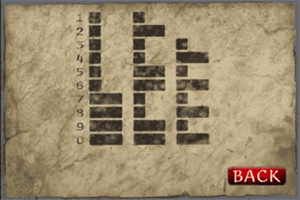 with the number you 430 you will have some letter : LLC and for 530 : LCL
L = left
C = center
so tap the drawer like this : left left center left center left
get the scoop from the drawer
tap the drawer again to see message
select scoop and tap the mushroom on the floor
tap again to dig the tile out
check the corpse to get right
by examining the timing light the interval glowing ring there are short and long
using the poster, i have 317 from the code
change the viewpoint and tap the pillow on the bed
Tap to select a girl student handbook.
Change perspective, examine the bag near the mirror.
Put a number derived from the way the light rings (317)
Get the dryer check the bag.
Again, get the gym clothes Check the bag.
Select the dryer, and then tap the wall outlet under the vice.
Change Viewpoint, Tap to select the dryer bed.
Character is burn out.
Tap to select a toilet urinal gym clothes. Tap string in the right wall.
Select the coin. Crush the coins by tapping the vice to the left of the wall mirror.
Select the crushed coin
by tapping the mirror, get a mirror.
Viewpoint change. Select the mirror and tap the floor there is a mark.
look at a mirror that reflected twice.
check the graffiti on the wall near bed
check the dial near bed
this is a puzzle you need to solve by converting the graffiti to zodiac
and calculate the number with the zodiac character
i don't know if the puzzle are random or not, my friend got a roman number for this
Viewpoint change. Select the scoop
examine the walls are reflecting mirrors.
Enter the six-digit password and graffiti that led from the dial.
Change Viewpoint. Tap the girl to get a message.
change viewpoint, tap the dyer for good ending
for bad ending : continue tap the the other girl until she dissapear
Incoming search terms for the article:
ellie help me out please walkthrough
ellie walkthrough
ellie android game
ellie android game walkthrough
ellie help me out walkthrough
ellie android walkthrough
ellie game walkthrough android
ellie android
ellie walkthrough android
ellie please help me out walkthrough