Farmville Glass House ! just like what you see in podcast today : Farmers can also expect to see the new Glass House in the coming weeks.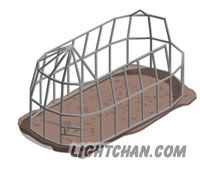 glass house frame in farmville
This three-stage expandable building will allow you to breed your own special crops that can be mastered. Each stage will unlock more breeding trays so you can create even more hybrid seeds
here are the 3 stage expand of glass house :

look cool right ? 😀
to expand i think we will need some common building materials like nails, bricks and wooden boards
to send material faster use this farmville glass house links



glass house brick link


glass house nail link


glass house woodenboard link
can't wait when this feature out !
Incoming search terms for the article:
farmville glass house
glass house farmville
farmville glasshouse
glass house in farmville
glasshouse farmville
use of glass house in farmville
glass house on farmville