FarmVille Horse Stable ! i'm sure you've heard lexi podcast, and she said that horse stable is coming on farmville 🙂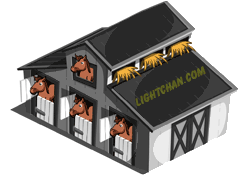 Farmville Horse Stable
Just like dairy farm and chicken coop, you can put animal in this horse stable.. yeah horse !
here are some horse on farmville :
horse, clydesdale, brown pony, and the last superbowl horse
But this horse stable is different from chicken coop and dairy farm, because you must build it.. just like barn raising.
there will be progress from stage 1 – stage 2 and done, a horse stable 😀
and to build horse stable you will need some materials :
nails, wooden board, horseshoe, brick, harness

if you want to finish farmville horse stable faster then you can use this horse stable materials links !
but does horse stable produce anything ? like chicken coop produce mystery eggs, and dairy farm produce calf.
if you have wandering stallion or any stallion on your stable then it can produce colt !



farmville colt
well not only colt, the horse stable can produce consumable buffs like farmhand, arborist or XP
Incoming search terms for the article:
farmville horse stable
horse stable farmville
farmville links for stables
farmville horse
horse stable in farmville
farmville horse stable links
farmville stable links
horse chan
stable
HORSE STABLE