Fish Isle Tips And Tricks. If you already know Fish Isle game on facebook and see the fish isle guide tips, now it's time for fish isle tips and tricks 🙂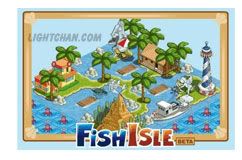 Can i trapped my fisherman to release eggs, harvest fish, and clean net faster ?
Yes you can, just like fast serving in cafe world and in farmville trap farmer with hay bales ,etc. You can trap your fisherman in fish isle.
how to trapped fisherman in Fish Isle ?
here's the tricks :
First make sure your fisherman is on the the middle where there's nothing around the fisherman.

With create island tool, build some island around your fisherman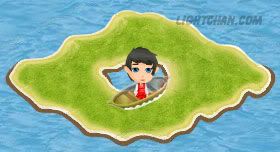 purchase some decorations from store, like bushes and make the fisherman surrounded by bushes around the island

Now try to release eggs, harvest fish, and clean net 😛 you should see how fast it would be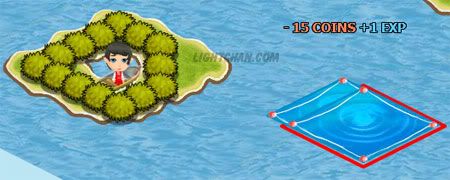 How do I make money in Fish Isle ?
– Every new day you'll earn some free money for daily raffle 🙂
– You make money by release eggs, harvest mature fish, and clean net.
– You make money when you visit your neightbors by helping them solving some problems like great white shark, pelicans and garbage / trash.


How do i make fish isle cash ?
you'll earn 1 fish isle cash every time you level up
If you have some tips and tricks for Fish Isle please share with us 🙂
Incoming search terms for the article: