Fill bess love meter in bess romance diary for frontierville helpin ted mission and earn fantastic rewards !

collect bess love through completing frontiervile meet ted missions and healing animals !
There's so much to learn about ted… something about him intrigues bess, she'll need more supplies so he can take a bereak and chat with bess a bit..
pioneer trail homestead hunk mission :
– get 150 of bess' love
– get 300 of bess' love
– get 600 of bess' love
rewards : 5000 XP + 8 HS + 2 ultimate chilis
how to get bess love in frontierville :
get more of bess' love by healing animals or doing missions in bess love diary !
which are :
– gearing up mission
– wilderness bound
it's part II and IV of pioneer trail meet ted missions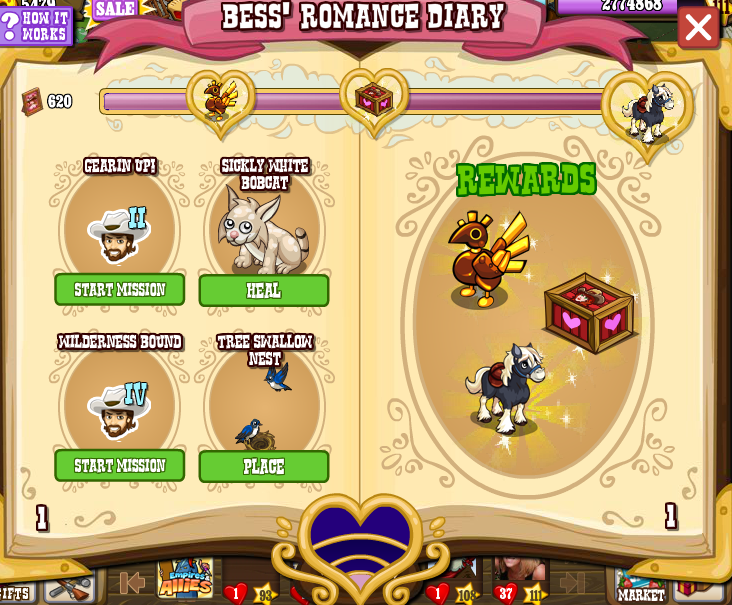 healing animals :
– sicly white bobcat
– tree swallow nest