Help hank in frontierville the case of the fabulous footwear missions to find where his shoes !

GOAL: The Case of the Fabulous Footwear, Part I of II
the final reward for this pioneer trail town mysteries : falcon of malta
Oh no! Hank shoes are gone! They were hank favorite pair! I'll bet them Gratchetts Mae talked about are nearby! Ya gotta help hank find those shoes!
quest requirements :
goal 1 : Fancy Feet Mission
Investigate 2 Footprints
Collect 20 Shoe Laces (harvest Flax)
Collect 10 wads of chewing gum from friends
Reward: 300 XP, 500 Coins, 2 All you can Eat Meals
tips :
Harvest wheat for flour (you only need one plaster casting kit for each footprint)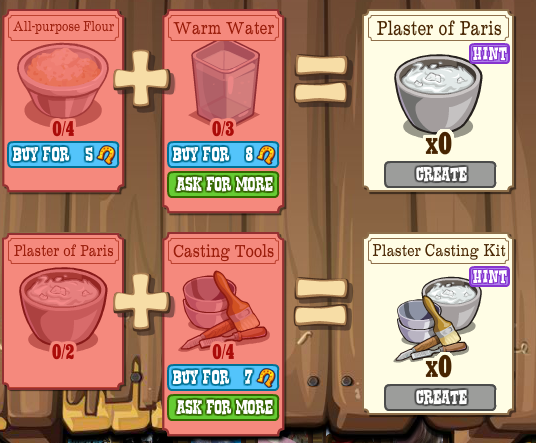 plaster of paris = 4 all-purpose flour + 3 warm water
plaster casting kit = 2 plaster of paris = 4 casting tools


casting tools link – wad of chewing gum link
goal 2 : A Feat of Feet Mission
Investigate 3 Horsetracks
Collect 20 Crumpled Receipts (chop oak & pine trees)
Collect 10 guilty confessions from friends
Reward: 400 XP, 600 Coins, Trackin' Pig