Start frontierville training day missions ! because this town needs a new sheriff – you ! but first you gotta prove that you've got what it takes at the pioneer trail sheriffs academy !

GOAL: Training Day, Part I of V
follow mae to learn from the best 🙂 quest requirements :
goal I : Sheriffs Academy Mission
Place the Sheriff's Academy
Investigate 1 Encrypted Message
Harvest 20 Cherry Trees
Reward: 200 XP, 200 Coins, Master Faster 1 Hr
request irem faster using frontierville sheriffs academy links !
crafting item links :


buttery crust link – unpaid parking ticket link – brass chain link – oral exam link
goal II : Butter Fingered Mission
Craft 5 Substitute Pies
Find 8 Butter-Fingered Thieves
Complete Phase 1 of the building
Reward: 400 XP, 400 Coins, 2 Angus Cows
substitute pie = 3 buttery crust + 6 improvised pie filling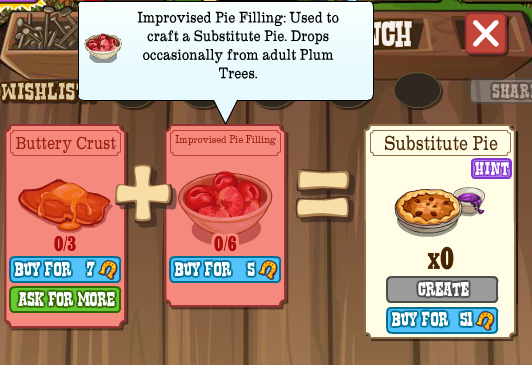 goal III : Parking Violation Mission
Investigate 6 Wagon Tracks
Collect 25 Wagon Wheels (drops from Oak Trees)
Complete Phase 2 of the building
Reward: 600 XP, 600 Coins, Ultimate Chili
wagon boot = 3 unpaid parking ticket + 4 skid marks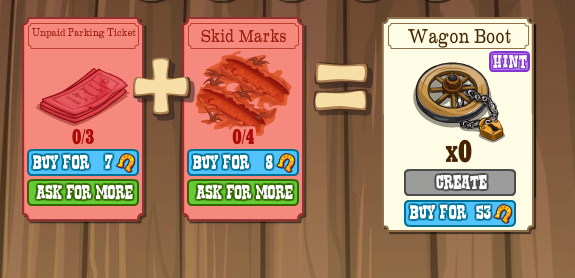 goal IV : Rustlin' in the Breeze Mission
Collect 30 Cow Patties (drops from Adult Cows)
Investigate 7 Torn Fabric
Complete Phase 3 of the building
Reward: 800 XP, 3 Dinners, Paddy Wagon (decoration)
goal V : Finally, Finals Mission
Take 5 Final Cadet Exams
Hire 10 Friends to form a Sheriff's Posse
Complete the Academy building
Reward: 1000 XP, 3 Quick Draw Quaffs, Drill Sergeant Bear (decoration)
starry badge = 4 shiny stars + 3 brass chain link
top marks = 4 starry badge + 3 oral exam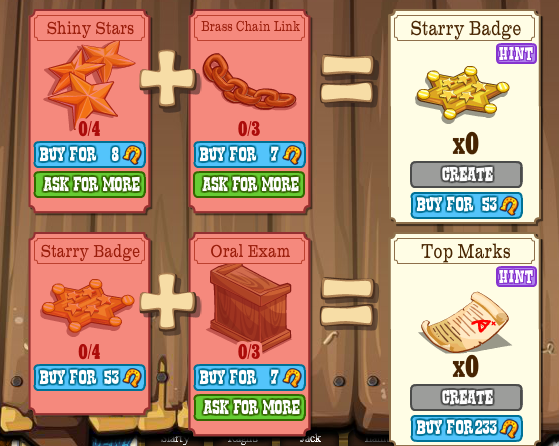 Incoming search terms for the article:
training day mission frontierville
training day pioneer trail
pioneer trail brass chain link