Category:
farmville
,
game
| 14,787 views
Mega Grow Farmville is here
a special item from megamind promotion in farmville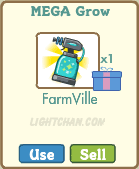 farmville mega grow
what is mega grow in farmville ?
well if you wonder what does mega grow do in farmville it works just like farmville biplane ! yeah instant grow for your crops that you have planted
so make sure you use it for co-op jobs that you haven't finished or for some crops that takes days to harvest
to get mega grow you only need to pay visit megamind farm !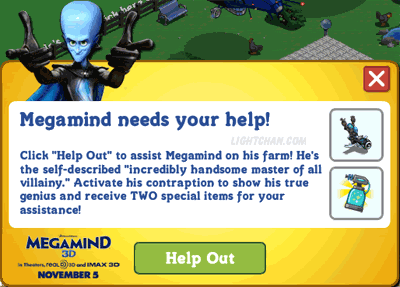 click help out button to activate megamind and you will find the mega grow in your gift box
Incoming search terms for the article: