Pet Society Hideeni. In the new event there's a new character, Hideeni.
Who is Hideeni, and why is he here? Well for starters, so you know who you are looking for, meet Hideeni: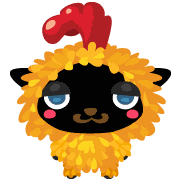 Where can i find Hideeni ?
You have the chance of finding him while playing, he could be anywhere: in your house, a friend's house, just standing around the village, or even in a store!
If you are lucky enough to find him, simply click him and he will offer you the chance to share a rare gift with your friends!

This occurs through your Facebook News Feed, and when your friends view the News Feed they can select to "Accept free gift" to receive the special gift!



a cute puppy plushie 😀
But when i wanted to get myself it said I cant accept mine: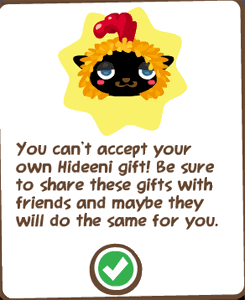 So make sure there's a friend who kind enough to share it with you 🙂
After a friend click 'accept free gift' there should be a purple box that you can find 🙂


And when you open the box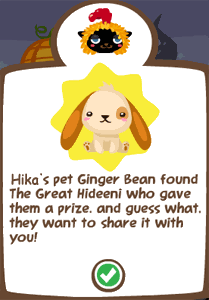 good luck finding Hideeni 🙂
But if you want an instant cute puppy plushie, try this link 😛
http://apps.facebook.com/petsociety/accept_feed_gift?pf_ref=retry&pf_giftToken=aaikmta1ndC4ntaWoqce14.JiGekmZeZotK4ntqWnaCqLN7DK8b.&pf_lang=en%3B&_fb_fromhash=ae6df5b2d6b4acbfc0667cae75a225b7&ref=nf
and for Deer Plushie you can try this free deer plushie link 🙂
Incoming search terms for the article:
apps facebook pet society accept feed link
pet society hideeni
HIDEENI
hideeni pet society
pet society hideeni link