Queen Deep Freeze Cafe World deep freeze your food for 24 hours !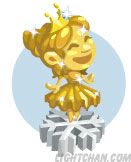 cafe world queen deep freeze
yup.. just like no spoil genie, this item keeps your food fresh and prevents spoil for an extra 24 hours !
When queen deep freeze is gold and in your cafe she will keep your food fresh and prevent spoil for an extra 24 hours.
When the queen is silver, her power are gone and she needs a recharge.
to purchase the queen, you have to drag her into your cafe (90 cafe cash), also it's buildable 🙂
to build queen deep freeze in cafe world you will need to collect these materials :
10 ice tiara
10 snow gown
15 jar of lights
10 ice shoes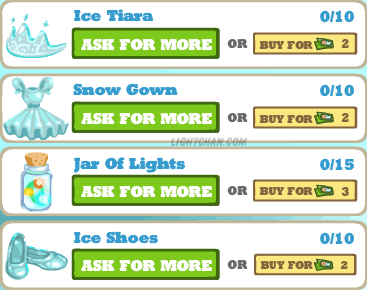 but if you already have no spoil genie on cafe world, i don't think you will need this item anymore.
Incoming search terms for the article:
Queen Deep Freeze
cafe world queen deep freeze
queen deep freeze cafe world
queen deep freeze recharge
recharge queen deep freeze
cafe world queen deep freeze recharge
cafe world deep freeze
how to recharge queen deep freeze