Restaurant City Gourmet Snake. Remember the old snake game ? Yeah the one that eat food and the snake's tail will go longer 🙂


You know those Retro Arcade Machines you have in your restaurant? Well, if you don´t have one, you better get one! Because now you can play snake on the Retro Arcade Machine!
Simply click on the Retro Arcade Machine in your restaurant and you will get a screen up so you can play the snake game. To start the game you click on the arrow buttons on your keyboard.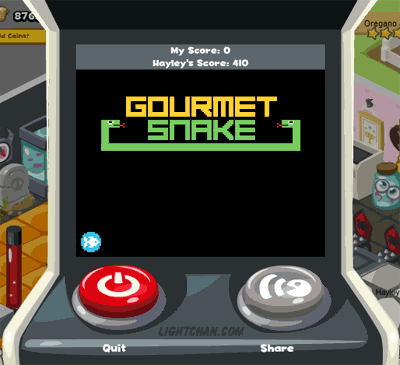 You can move your snake up, down, left and right, and make sure you avoid the obstacles! You can view your friends high scores by playing on the machine in their restaurant.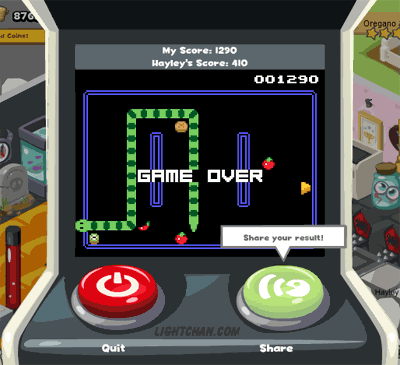 and when Game Over you can share and publish your score on the facebook news feed 😛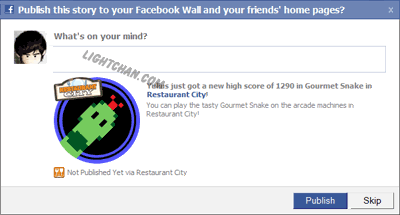 you know, it's been a while i haven't played this snake game since the handphone game were upgraded. I kinda miss this game 🙂 so i think this update is really great !
Incoming search terms for the article: